Jill Allred
Paralegal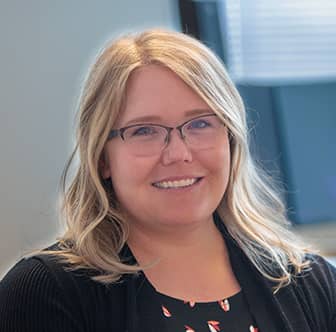 Jill serves as office manager and paralegal at Handy & Handy and is driven to "make things right" for our injured clients. She started her career in personal injury law as clerical support for Preston Handy's legal team in 2008, was assigned to his team as a paralegal in 2010, and has provided guidance and support to injured claimants ever since.
Jill completed a bachelor's degree in business administration in 2019 and took on the responsibility of office manager at Handy & Handy.
She lives in Magna with her daughter and enjoys gardening, art, and home improvement projects.