New Motorcycle Safety Initiative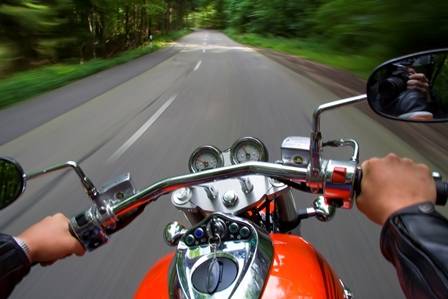 Last week, the Utah Department of Public Safety released the statistics for motorcycle accidents and crashes in Utah for 2013. Unfortunately, the statistics are not much better than 2012 with only one fewer death in 2013.
In an effort to save lives, the DPS is urging motorcyclists to equip themselves so there will be fewer deaths in 2014. First, motorcyclists are encouraged to take a training course. Several different courses are offered throughout Utah for both novice and experienced riders. They are also encouraged always wear proper equipment clothing, including a helmet. 61% of the motorcyclists killed last year were not wearing helmets.
Drivers of automobiles, also need to be more aware of motorcycles, especially as the weather is warming up and more of them are on the roads. Here's some tips:
Be sure to check your blind spots,
Do not tailgate motorcycles (they can stop faster than a car),
Be careful through intersections, and
Pay attention to the road rather than being distracted.
Unfortunately, as Utah motorcycle accident attorneys we know all too well how often accidents happen and it have helped motorcyclists have been injured because of the negligence of other drivers. We applaud the Department of Public Safety for working to make motorcycle safety a top priority.