Personal Injury Claim: What You Should Do Right Now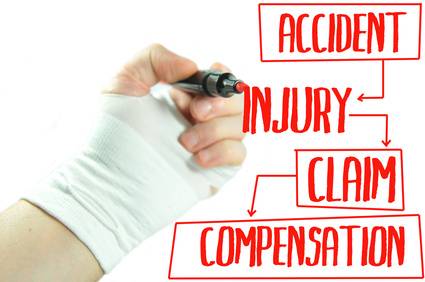 The things you do immediately following a personal injury can greatly affect your case. Here are some of the most necessary things you can do to ensure a positive outcome.
STEP 1: GET IMMEDIATE MEDICAL ATTENTION
Do not attempt to file a claim before receiving the necessary medical attention your injury requires. If you don't take steps to prevent further injury or incur more costs your case for compensation can be hurt.
STEP 2: KEEP RECORDS OF EVENTS AND EXPENSES
Immediately following the accident, take extensive notes of everything you remember. The more time that elapses, the less details you will be able to recall and the thinner your testimony becomes.
It is equally important to keep records of all expenses related to the accident. Hold onto things such as medical bills, insurance records, property damage bills, and even proof of loss of wages if your injury prevented you from working.
STEP 3: FILE A POLICE REPORT
Filing a police report can help with keeping necessary records. The report can include the names and information of the parties involved in the accident and can serve as a viable record of important facts about the accident.
STEP 4: SCOUT FOR EVIDENCE AND WITNESSES
It is a good idea to return to the scene of the accident as soon as possible to look for any possible evidence or witnesses to the event. Physical evidence can help prove the cause of an accident – a broken step on a set of stairs for example – and can establish the extent of an injury. Damage to a vehicle could show how powerful the impact was in a collision.
Witnesses, if found early, can be extremely helpful. They may have heard statements indicating who was at fault or observed the state of pain or discomfort you were in as a result of the accident. However, if you wait too long to find or contact witnesses, you may be out of luck. They might no longer be in the area or be able to recall the event with enough clarity.
Additionally, it may be a good idea to document your injuries as evidence as well. Records from receiving medical attention work well as evidence but it doesn't hurt to take photos of visible injuries as well.
STEP 5: NOTIFY RESPONSIBLE PARTIES
If you know you plan to file a claim, it's important to notify the responsible parties. It's okay if you don't know who was at fault, just notify anyone who might be. Who to notify will depend on the type of accident. A vehicular accident could mean contacting the other drivers, the car owners, the companies who own the cars if they are company vehicles, etc.
Contact each party by letter informing them that an accident took place and caused your injury. It is not necessary to go into any more detail than that. Make sure to notify early on within the first few weeks following the accident.
STEP 6: FILE QUICKLY AND BE AWARE OF DEADLINES
Certain deadlines or statutes of limitation apply when filing claims. If too much time passes after an accident occurs you may no longer be able to file so become acquainted with these deadlines and file accordingly.
STEP 7: KNOW THE LEGAL PROCESS
Rules and procedures vary from place to place so its a good idea to familiarize yourself with the legal process in your area. Contacting a Salt Lake City personal injury attorney can be the best way of understanding how personal injury claims work and how to best handle your case. You can talk with one of our personal injury lawyers in a free consultation to learn more and get the help you need today.