Car Insurance Claims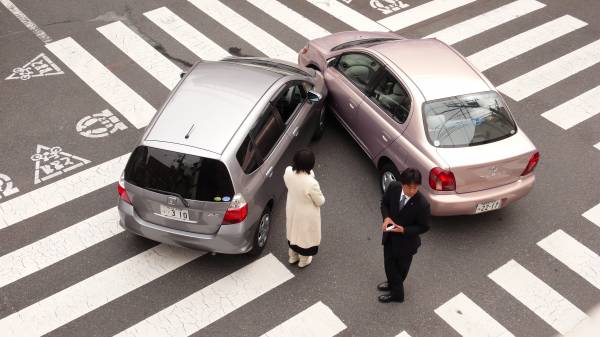 The insurance claim process following a car accident can be lengthy and difficult. Here are some things to keep in mind as you communicate with your insurance company to help make the process move along more smoothly.
1. CALL YOUR INSURANCE COMPANY ASAP
It is very important that you contact your insurance company as quickly as possible following your accident. Getting in contact with your insurance company and setting up a claim early on can save you from problems later on.
2. REVIEW YOUR COVERAGE
You can make things a lot easier on yourself by reading up on your coverage so that you understand it before talking with your insurer or your agent. Pay particular attention to the "Coverage" and "Exclusion" sections as these will most likely be relevant to your insurance claim. Further, you will want to know how much coverage you have available for Personal Injury Protection – this will pay some of your initial medical bills.
3. TAKE NOTES
Make sure that you keep good, solid records of all your dealings with the insurance company. It may seem like overkill to take detailed notes of all your conversations along with records of names, phone numbers and job titles, but you never know what might become relevant to your claim in the future.
4. LEAVE NO POLICY UNTURNED
Keep in mind that you might have insurance coverage under a different policy. Make sure that you look at all your policies, including homeowner policies, "umbrella" policies, and policies that came with your credit cards.
5. TAKE PICTURES TO DOCUMENT EVIDENCE
You'll need hard proof related to your accident in order to get the help you need so be thorough in collecting evidence. Take photos at the scene of the accident of the damage to your car, your injuries and anything else at the scene that might be important or useful later.
6. BE HONEST
The facts about your accident might be embarrassing, but it is important that your insurer knows everything. Being honest with them can help stop you from invalidating your policy or being denied coverage.
7. UNDERSTAND THE DIFFERENCE BETWEEN REPLACEMENT COVERAGE AND ACTUAL CASH VALUE
If you have replacement coverage as part of your insurance policy, don't settle a property loss for "actual cash value." With replacement coverage, you might have to replace the lost items yourself before getting fully reimbursed.
8. KEEP RECORD OF EVERYTHING IN CONNECTION WITH YOUR CLAIM
Keep all of your receipts related to recovering from your injuries and pursuing your claim. These might include medical bills as well as payment for meals and hotels. Keep all of these records until you have reached a final settlement with your insurance company. In dealing with insurance companies, the documentation is typically the most critical evidence in a claim.
These are just a few things you can do as you work with your insurance company to make the process a little easier.