Emergency Preparedness: First Aid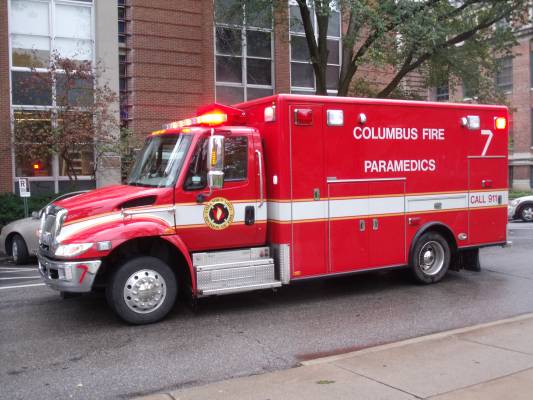 Are you prepared to give first aid to someone in need while paramedics are on their way? While many public places are outfitted with emergency equipment such as a first aid kit or defibrillator, these tools will be useless if no one on the scene is prepared to take action. With this simple guide, you can learn what to do in an emergency situation and help make a difference to someone in need.
STEP ONE: GET TRAINED
Prepare for potential emergencies by taking training in first aid, CPR, AED (automatic external defibrillator) and other useful skills. Without prior training, providing help to someone in an emergency can seem overwhelming, but with these simple-to-learn skills, you can jump into action without hesitation.
You may think that such an important job should be left to the professionals, but first responders may take five minutes or more to get to the scene. This may not seem like a very long time to wait for help, but when someone is in a life or death situation, every second counts.
You can find out what first aid classes are available in your area by contacting your fire department, your American Red Cross chapter, or community institutions such as churches or schools. Many of these classes may be free.
STEP TWO: BE PREPARED AT HOME
It may not be out in public that you are called upon to help someone – it could be in your own home. Having a first aid kit in your house and in your car can help you be more prepared if a family member or friend needs help. You can get a ready-made first aid kit from just about any department store or from the American Red Cross. Or you can make your own kit by gathering your own assortment of supplies, some of which you may already have in your home. A basic first aid kit usually includes:
Adhesive tape
Antiseptic Ointment
Band-Aids in a variety of sizes
Blanket
Cold Pack
Disposable Gloves
Flashlight and batteries
Gauze
Hand Sanitizer
Plastic Bags
Scissors
Tweezers
STEP THREE: KNOW WHAT TO DO WHILE WAITING FOR THE AMBULANCE
In an effort to feel like you're taking action and doing something, you may feel the urge to take an injured or ill person to the hospital yourself, but it's actually better if you call 911 and wait for an ambulance to pick the person up. An ambulance crew can start treating the injured person as soon as they arrive and can transport them to the hospital quickly and safely. Once you've called 911 and requested an ambulance you should…
Stay on the phone with the 911 dispatcher and follow any instructions they give you.
Remain calm and do your best to keep the injured person calm.
Don't move the injured person if they were in a car accident, were injured from a fall, or you found in a state of unconsciousness.
Cover them with a blanket if they are cold.
Unless the dispatcher tells you otherwise, do not give them any food or drink.
Have someone else on the scene be on lookout for the ambulance and help lead the crew to the injured person.
Learning how to be prepared in case of an emergency is one of the best ways you can contribute to your community and help emergency responders do their jobs efficiently.