How To Avoid The Wintry Road Woes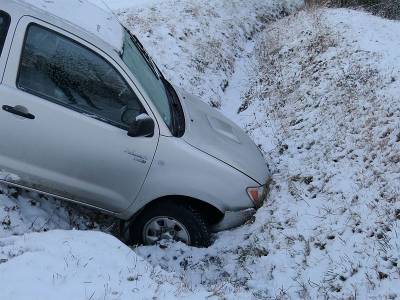 Winter driving affects the entire state of Utah. From out of state college students at BYU, U of U, and USU, to the rushed soccer mom looking to get a million different things done in one afternoon, to the elderly couple going out on a date.
We are constantly on the move. As the snow begins to fall and stick to the roads, it is important to take extra care when going out on the roads to prevent accident and personal injury.
1. Take Extra Time.
With temperatures dropping past freezing at night, it is important to take extra time in the morning, to make sure your mirrors and windows are completely clear of ice, frost, and snow. Check that the tire pressure is up to the correct pressure. A cold weather day can decrease the pressure faster than a sunny warm temperature. Remember to plan commuting to and from work, school, and other various activities. Roadways might not always be clear and accessible as they normally are. Check your route for wintry conditions before you leave the house.
2.Slowing Down
In 2014 Utah highway safety said there were a 2,336 total accidents with 441 injuries because of snow or slush. There are simple ways to make sure that you don't fall victim to a snow related accident. While out and about make sure to give yourself a little more time to slow down about 5-8 seconds more than average to come to a complete stop. Snow and ice make the roads slick and can throw off a car's ability to come to a complete stop in the same amount of time as it does on dry pavement.
3. Use Helpful Tools
There are many helpful tools and media platforms you can visit to see how the roads are looking at the current moment. UDOT current road conditions show the degree of caution, weather impact on travel, and the recommended action. It also shows paths that snow plows are going and have traveled within the past 30 minutes.Weather reports on local television stations like KSL and KUTV can help when planning commutes and have multiple forecasts and radars online. Emergency alert systems are always available in Utah by simply calling 511. This traveler's info line gives information on the road conditions under any circumstance and will alert drivers if tire chains or four-wheel drive is required for the road or pass ahead.
4. Always Protect Yourself
Remember one of the first steps of safe driving is to buckle up and to not drive distracted. This includes texting and driving and driving while fatigued. Try to be prepared for anything that could come and cause the trip to be delayed on the side of the road. Extra blankets, a flashlight, and keeping the gas tank half full is a smart idea especially during long trips. Above anything else, don't go out if you don't have to you. It is safer and smarter to stay inside.
These tips can help prevent accidents and personal injuries from occurring, but if they do contact our office and we'll be happy to help you in your time of need.